Wheelchair Accessible Coach for Hire
In January 2020, we made a significant investment, and added three extra vehicles to the A and A Travel fleet.
This means that we can now offer a variety of wheelchair accessible options to our customers.
We purchased two wheelchair accessible coaches, and a 'low floor' wheelchair accessible service bus.
(The bus is primarily intended for local shuttles, Rail Replacement, and School Contracts)
All drivers have been fully trained in all aspects of loading/unloading passengers in wheelchairs.
Wheelchair Accessible Coach Hire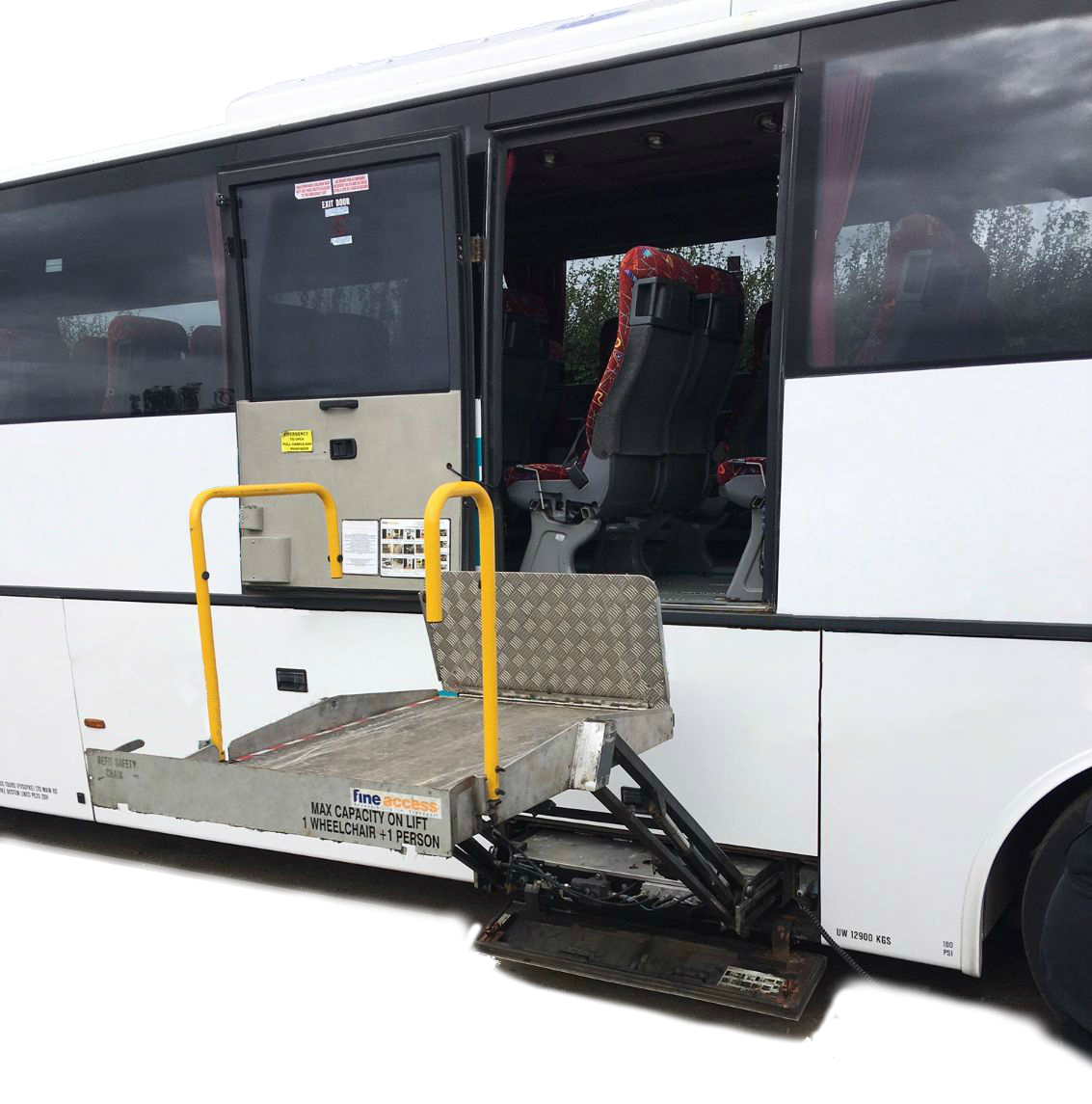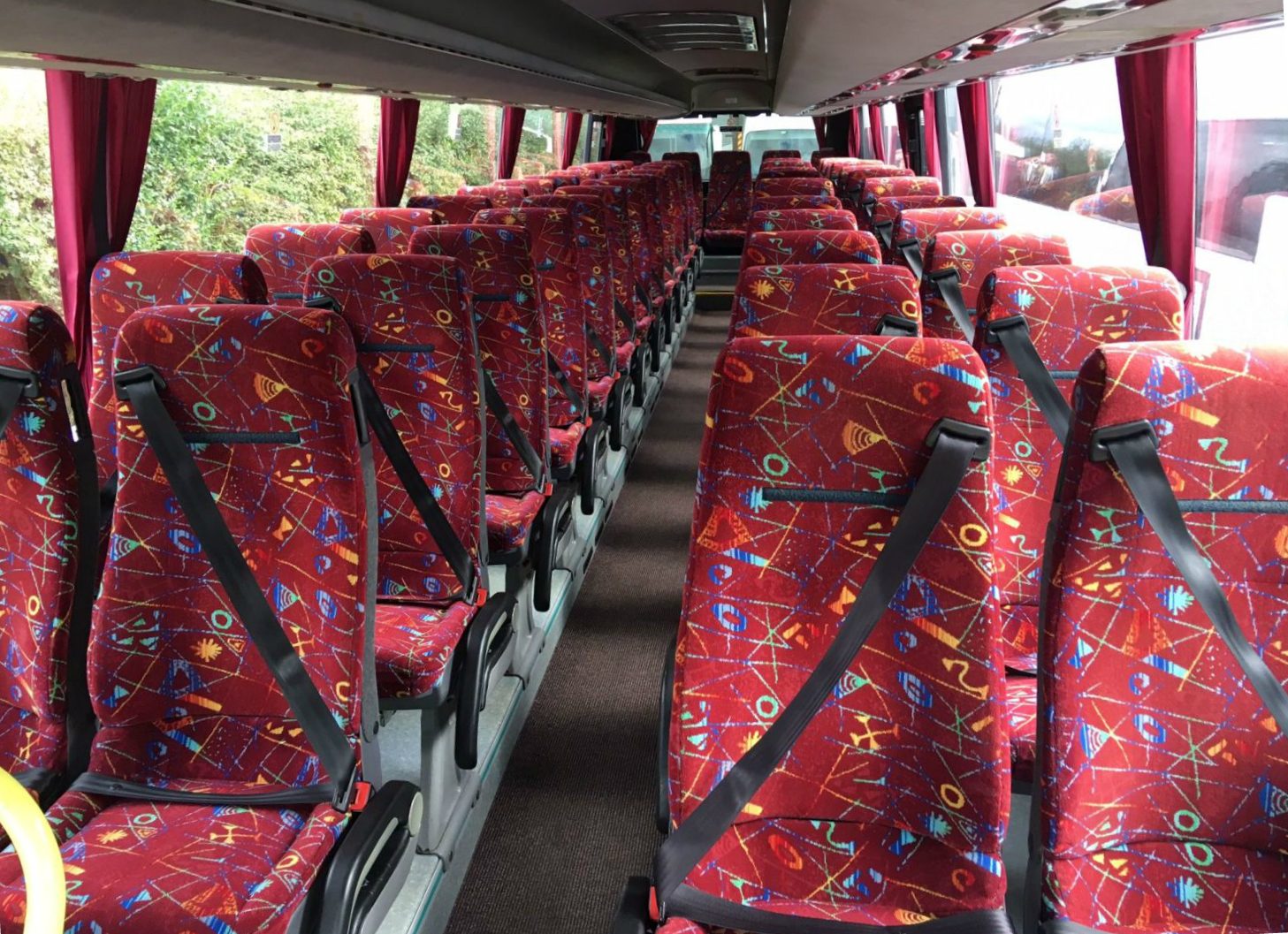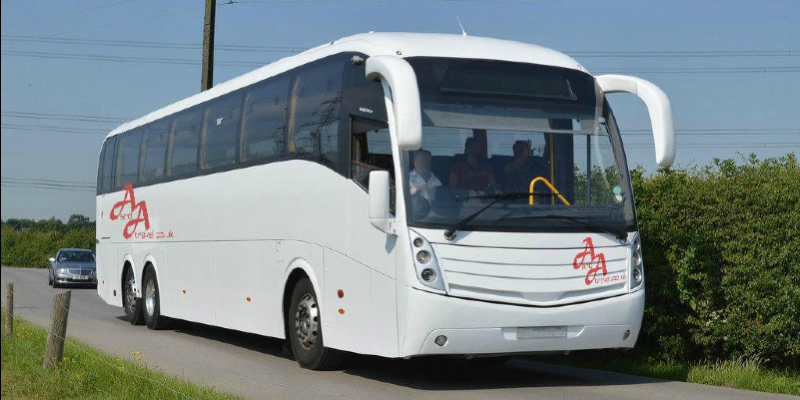 Wheelchair/Seating Options:
Scania:
- 67 seats + 1 Wheelchair
Volvo:
Option A - 49 Seats + 1 Wheelchair
Option B - 45 Seats + 2 Wheelchairs
The wheelchairs themselves will be secured to the coach floor by ISO standard restraints, and a safety belt will be used to secure the passengers.
Please note that Driver's/Escorts cannot travel on the wheelchair lift at the same time as the wheelchair user.
Make
- Scania / Volvo
Facilities
– Air Conditioning
– Wheelchair Accessibility
– Individual Air Vents
– Individual Reading Lights
– Heaters
– Reclining seats
– Arm rests
– Curtains
– Large Luggage Capacity
– Overhead Storage
– PA System
Wheelchair/Seating Options:
Scania:
- 67 seats + 1 W/c
Volvo:
Option A - 49 Seats + 1 W/c
Option B - 45 Seats + 2 W/c